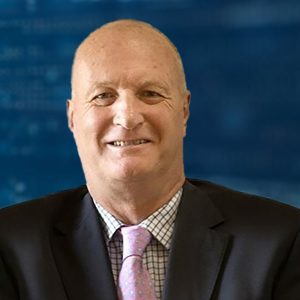 Stuart Mathews
Executive Vice President Australasia – Gold Fields Australasia
Stuart Mathews is an international mining professional with more than 28 years' experience working across Australia, Mexico and New Zealand.
After graduating with a Master of Science (Geology) from University of Canterbury, New Zealand, Stuart rapidly progressed through geology ranks to Geology Manager level before spending 15 years in project development and general operations management, including the past five years as a c-level executive.
Stuart joined Gold Fields in mid-2013 initially at St Ives, before being appointed General Manager at the Granny Smith Mine, and then Vice President Operations, Australia.
In February 2017 Stuart took over the position of Executive Vice President, Australasia, and was also appointed to the executive committee of Gold Fields International.
His role involves managing Gold Fields' regional mining portfolio that deliver +950,000oz of gold per annum as well as leading strategic growth in Australia and greater Gold Fields globally.
Stuart's experience prior to joining Gold Fields included working for Great Boulder, Spargos Mining, Cyprus Mining, Coeur, Selwyn Mines, Barrick and KBL Mining.
During his career he has delivered five mining projects from exploration through development to full operations. Technical experience includes mine geology exploration and resource modelling across gold, silver, base metals and coal.